Videos
We hope that you will find our videos fun and educational to watch. Please select from the categories on the left. If you are interested in downloading our videos, please make sure you check out our hints below.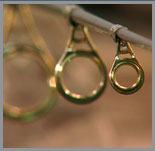 Helpful Media Hints
If you have Adobe Flash Player installed, just click on the "View" link to the right of the video description.
For some videos, you can download a zipped file by right clicking the "Download" link and selecting "Save Taret As" or "Save Link As." Then unzip and watch the video files using the programs of your choice.
Episode 1
Great Day for Fishing
TGO Highlight Clip, Episode 36 from TGO, Tom Gruenwald Outdoors on Vimeo.
Polar Fire Select SX
Tom Gruenwald explains the great features of the Polar Fire SX rod combos!
Polar Fire Professional TX
Tom Gruenwald describes the Polar Fire Pro TX rod combos.