Brian Clemen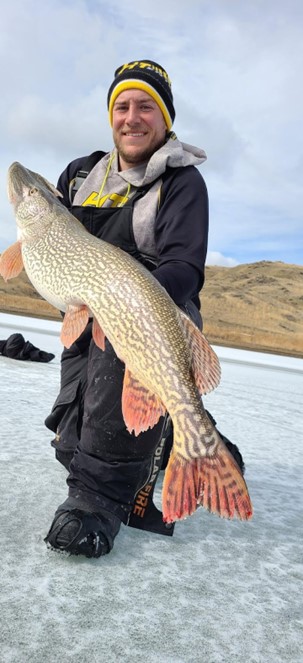 Hello, my name is Brian Clemen. I was born and raised in Northwest Iowa and in 2020 I moved to Montana. At a young age I fell in love with the outdoors. My dad taught me how to fish starting with my first bullhead at the age of 3. From then on it was almost impossible to keep me away from the water.
Fishing, and especially ice fishing, has been a passion of mine for many years now. Whether it is fishing farm pond bass in Iowa, trophy pike on Lake of the Woods, or chasing big rainbows on the reservoirs of Montana, I love it all. In the last couple of years I have been branching out and trying new things including putting a heavy focus on lake trout. The thrill of a fish chasing you 40' in the water column before it strikes is second to none in my opinion.
One of my most exciting focusses lately has been getting more of our youth involved with the outdoors and ice fishing. Last year I put on my very first youth ice fishing clinic with the help of some amazing people and plan to do many more throughout my years to come. I have learned a lot from many different people over the years and I feel that it is important to pass that knowledge down.
The fact that I get to enjoy all of this with my wife Stephanie and our fish-catching dog Derby is all icing on the cake to me.
I am honored to be a part of the HT family. Tight lines everyone!